The modular concept
The concept of modular machines which we are currently developing will allow the customer to get involved into the product at various levels. The main advantages of the modular concept are :
We will be able to offer you a custom audio unit that is perfectly fitted to your needs
It is upgradable, by us or by yourself, at any time.
Some of the modules will by available as D.I.Y Kit, so you can build them yourself !
You can design and add your own modules to your machine !
And all of this, at the best price !
In order to go deeper into a modular machine, we have to introduce you to 2 other concepts :
The Modules
The modules are basic audio "functions" that can generate, process or affect an audio signal.
There are 2 main types of modules:
Processing Modules : Echo, Reverb, Phaser, Equalizer, Crossover (Isolator), Compressor or any other process that is affecting the sound.
Generator Modules : Dub Siren, Synth Drum (Synare), Sampler, or any other process that generates sound.

These modules can be combined together in a BASE to build up a finished machine.
The Bases
A base has a fixed number of slots, each slot can receive one Module only.  The Base provides the physical Inputs/Outputs and power supply to the various modules.
We will provide various sizes of Bases, for example a small base with 1 to 3 Modules can be used to build up a small machine. A larger base can be chosen to receive up to 14 modules and compose a bigger final unit.
Some examples of Bases and Bases+Modules are presented below :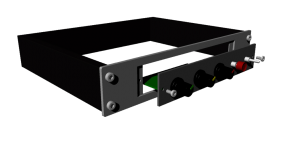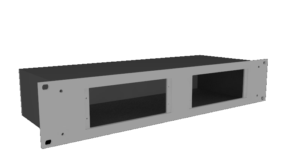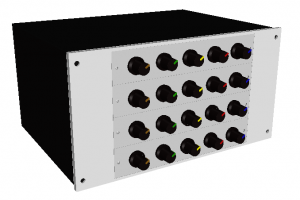 Some 4-slot Bases fitted with 4 modules
A 14-slot Base with 14 modules in it
Our Modular Audio machines are now released, please follow the links below to download the full catalog :
Don't hesitate to Contact Us for more information !