Introducing our last MIDI Controller built. 100%  bespoke design ! This one was built for Panda Dub !
It is USB MIDI PC/MAC Compatible, with a total of 160 Controls !
Wooden Box, Front Panel Angle, Large space between the controls and controls placement, all can be set so it is comfortable for you to play with it !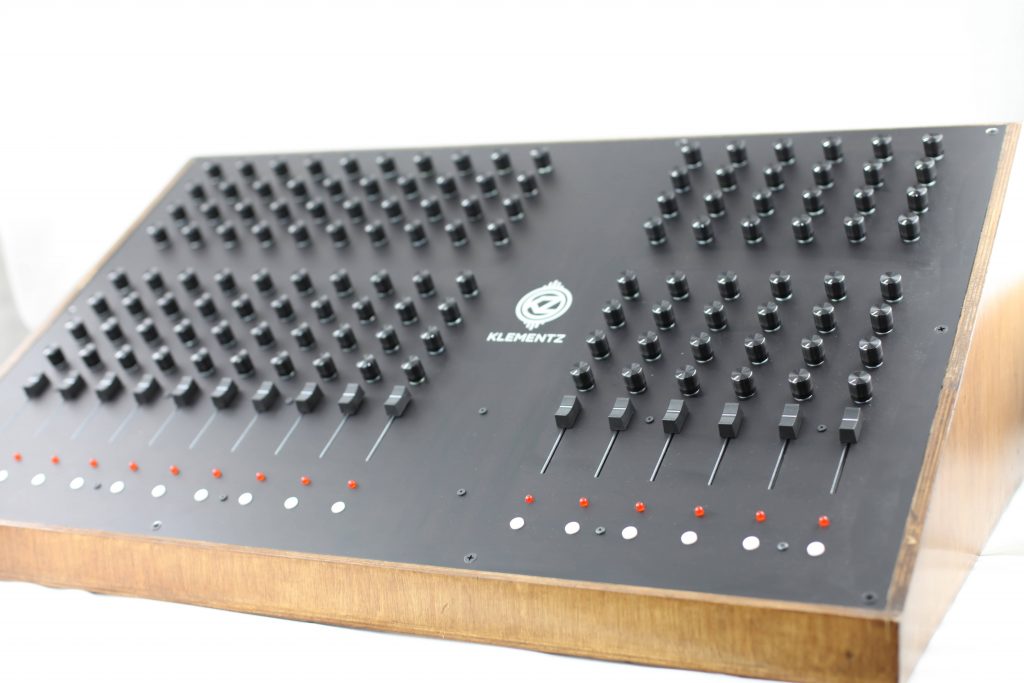 It feateures 16 columns, each composed of : 8 Potentiometers, 1 Fader, 1 Push Button (On/Off Mute) and 1 LED.
So in total :
128 Potentiometers
16 Faders
16 Push Buttons  (On/Off Mute)
16 LED (On/Off Mute Indicators)
The Inside is made of long lasting robust & quality components.
If you did not see it, we also built one for Weeding dub !
For more information, don't hesitate to Contact Us !
A few pictures of the build :